Details

Published on Monday, 10 September 2012 01:54
22 de setiembre del 2012: inauguración del skatepark de Ayacucho y gran campeonato open de skate/bmx. Premios en dinero y montón de otras sorpresas. Organiza: La Municipalidad Provincial de Huamanga.
Details

Published on Saturday, 28 July 2012 04:00
First official runs at Vassivière: during the FOSSJ #7, 7-8 July 2012. Thanks to Jean Terrisse for offering the site its first celebration!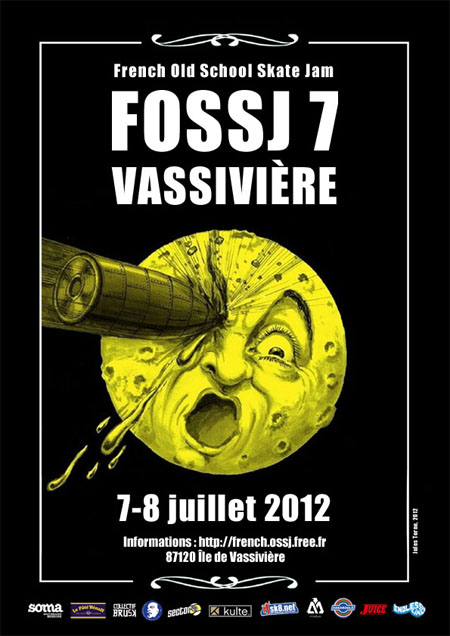 Details

Published on Sunday, 01 July 2012 20:49
Como era un campeonato de skate hace más de 30 años? El internet (que no existía en esa época, ojo) nos permite hoy ver imágenes que nisiquiera han visto los skaters de la época. En 1979, las imágenes de skate se veían en las revistas. Pocas imágenes video viajaban. No existían ni cámaras videos... Esto ha sido filmado en super 8, probablemente.
Claro que no es el ritmo de los videos de hoy. Estos filmes se miran tranquilo, sentado en un sofa, tomando una cervecita, buscando las maniobras especiales, escuchando los nombres de los competidores (algunos siguen montando y competiendo), los detallitos de la música y de las vestimientas...
Details

Published on Monday, 11 June 2012 16:52